For Ages: 4 to 14 years
Call 732-341-8800 to find out
more.
For an application:
---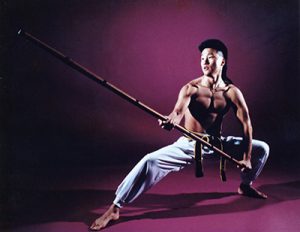 Camp Director – Grand Master CharHee.
Teaching children for over 30 years
We now have a 4,000 sq foot Indoor Sports Center. No matter what the weather, sweltering heat or torrential rain, Kum Sung Camp has an indoor space for all the day's activities. No worries about your child being over heated or soaked in the rain or stuck in a cramped space. We have 4,000 sq feet to be active. And an indoor Rock Climbing area!

Kum Sung Summer Camp emphasizes on development of self confidence, independence, physical activity, leadership, coordination and discipline, all in a fun and loving environment. Each day is packed with different activities and each week is designated a fun themes to keep them learning and entertained. Older children will be taught the importance of exercise and nutrition. Please bring lunch, snacks and drinks for the whole day.

Your Kids will really enjoy the fun loving environment. Respect, Self-Confidence, and Coordination will grow inside your loved ones without them even realizing our child psychology techniques taught by Dr. Kum Sung. All they will feel is stronger inside, and have a ton of fun and memories that they will never forget. Kum Sung Summer Camp is located at the Kum Sung Plaza on Hooper ave. in Toms River. We are located just off RT 37 on Hooper ave. Just across the street from Howard Johnsons. We invite you to come see our huge facility any time of the year. A new large In-Ground Pool with swimming instructors is on the premises and is a favorite for many. Our camp director, Master Char Hee has been working with and teaching kids for over 30 years. All our camp councilors are 18 years old or older and college students.
Camp Hours –
Weekly sessions beginning: • June 13 to September 2 •
From 8:30 to 3:30 pm
Extended Hours:
From 6:30 am to 6:00 pm
• No Extra Charge •
Camp Rates 2021:
• Registration Fee – $50.00
• 1 Child: 1 Days  – $69.00
• 1 Child: 2 Days – $129.00
• 1 Child: 3 Days – $159.00
• 1 Child: 4-5 Days – $189.00
Extras
* trips cost $30 extra *
* iPlay America $50 *
* Includes lunch *
Camp Activities:
• NEW – Indoor Archery
(Beginners and Advanced)
• New – Indoor Sports Center (4,000 Sq Feet)
• New – Kids Zumba
• New – Kids Fitness Class
• Karate Lessons (Tues & Thurs)
• Swimming (new large in-ground Pool with certified life guards)
• Snack Crafts
• Basketball
• Fun Contests
• and much much more
2022 Camp Trip Schedule – COMING SOON
Fill Out an Application:
For an application:
You can FAX the completed application back to us at
(732) 341-7489,
or bring it into or mail to our Toms River Location:
Master Kum Sung Martial Arts
950 Hooper Ave.
Toms River, New Jersey 08753
Brick Campers
Transportation To be Announced